Design & Implement Active Network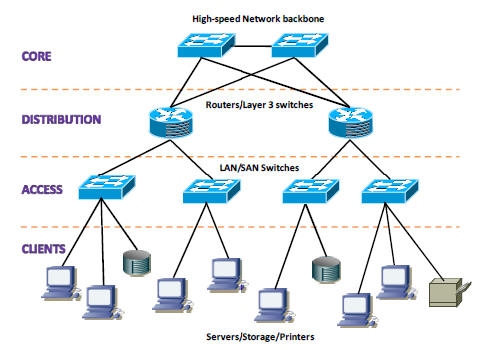 Your core network infrastructure is the foundation on which all IT services and applications reside. It is the "backbone" of the network that supports the entire organization's critical functions—data processing, storage, security and voice communications, to name a few. In this role, infrastructure is expected to provide a return on investment through its ability to efficiently deliver new services that drive organizational growth. With Business no longer stationary, and therefore enabling wireless access to business resources on- and off-site is essential. RSync Networks can design the infrastructure necessary for seamless deployment of online service solutions with any existing network.
RSync Networks provides a broad portfolio of next generation standards-based products and services. Our expertise in infrastructure planning and support provide cost-effective data centers designed to keep pace with continually changing application and end-user demands. Whether implementing a new network, upgrading an existing one or simply adding an application, Rsync networks provides a quality end to end service that effectively meets your business objectives and provides audit quality documentation for the scope of your entire project. The team has built up particular expertise in voice and data networks, voice over Internet protocol (VoIP) solutions and wireless systems.
Our Partners